Regular price
Sale price
$28
Unit price
per
Sale
SOLD
Featuring the bright floral scents of night blooming jasmine, ylang ylang, and woodsy Ecuadorian palo santo, this mesmerizing aromatherapy spray enhances positive energy. Feel blissful.
What it does: Bliss spray helps you embody oneness and expand your crown chakra with amethyst gemstone elixir and san pedro cactus essence. Spritz around your body as an aura mist or enhance the energy of your room.
Use it anytime you want to create a blissful environment; while setting intentions for your day, before bed, during or after meditation or yoga. Shake and mist around your space. Feel the instant uplift to your aura.
our high-vibe plant-based aromas are combined with healing gemstones and are like reiki in a bottle. holistic therapy, check.
since 2007, we've been handcrafting our small-batch healing remedies in our san francisco bay area studio using organic & wild-crafted essential oils from around the world.
View full details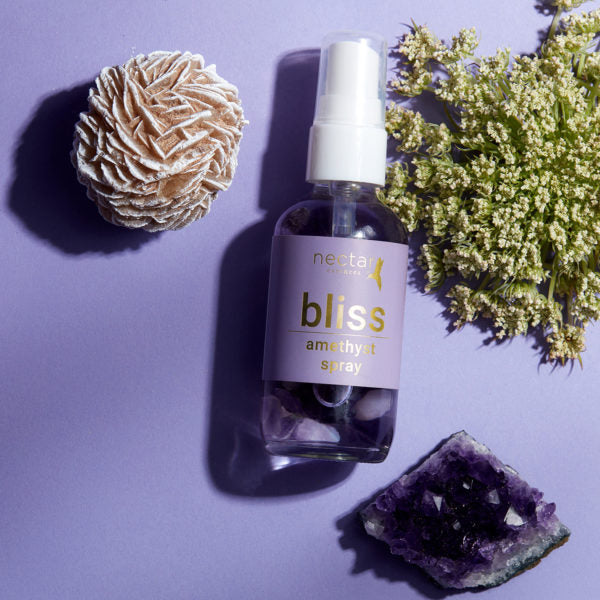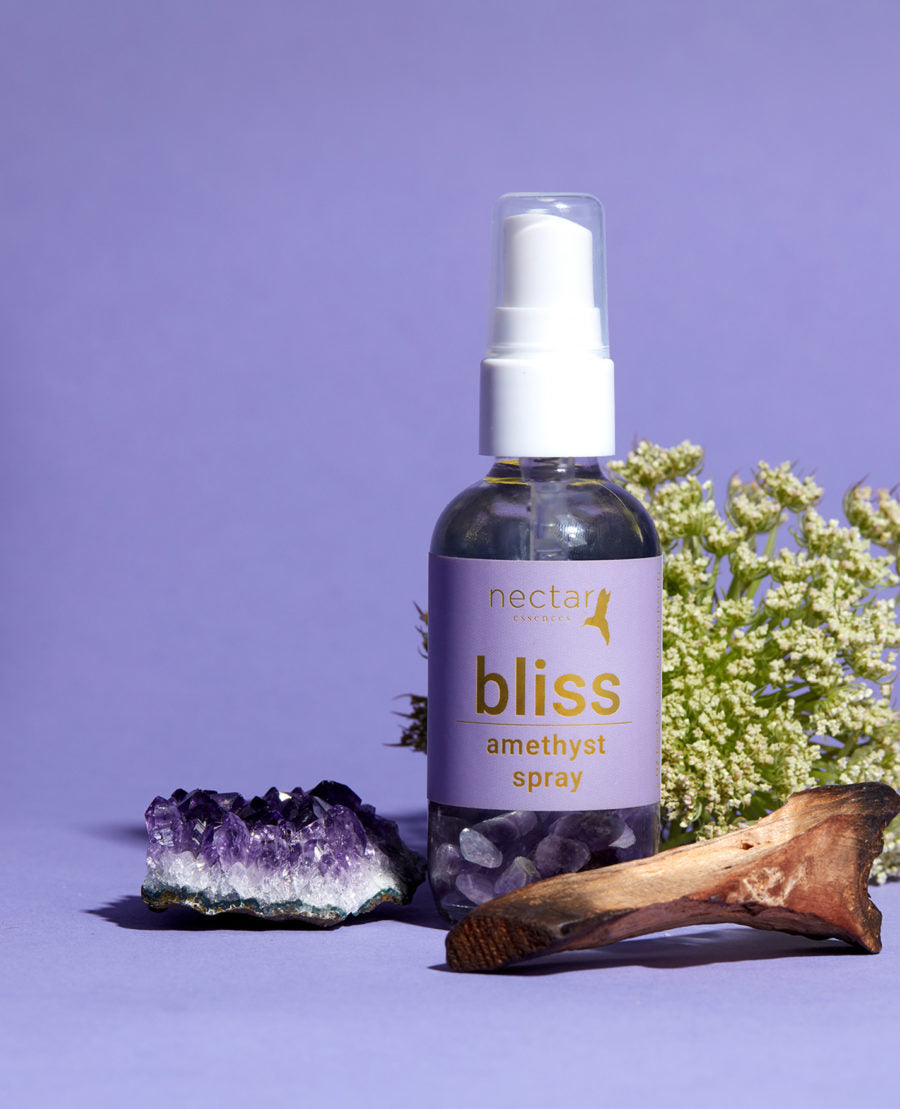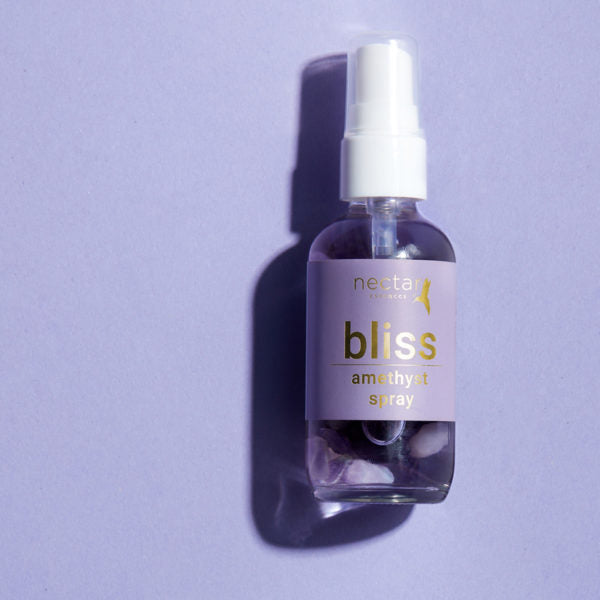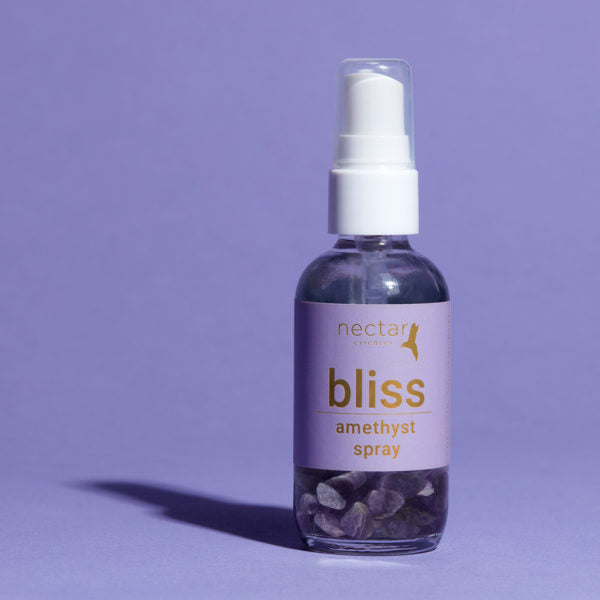 Bliss Amethyst Spray+
We use many of Nectar Essences essential oils and room sprays at my Wellness Center and they are all hugely popular with our team members and clients, and the same is true for Bliss Amethyst Spray+, and the owner, Jenny, is an incredibly talented formulator, and an incredible human being, so I can't recommend Nectar Essences enough!
Best,
Andrew G.