Regular price
Sale price
$20
Unit price
per
Sale
SOLD
our best-selling remedy...a subtle scent explosion of tropical flowers - jasmine sambac, ylang ylang, lavender, with bergamot and frankincense. The scent re-orients you to the joie de vire. Feel emotionally, physically, and mentally relaxed with de-stress+.
this holistic remedy helps you feel grounded, resilient, and safe by drawing on the healing energy of turquoise gem elixir and five-flower remedy (a combination of 5 flower essences for stress).
Inhale it whenever you are feeling stressed out, overwhelmed, or in a panic.
Breath: Place two drops in palms. Rub hands together. Cup hands over nose and mouth. Inhale deeply. Repeat for 30 seconds.
Body: Place three drops in palm. Massage around ankles and soles of feet.
Bath: Place 20 drops in a warm bath. Soak for twenty minutes.
The relationship between the sense of smell and emotions is well-established in psychology and neuroscience. The olfactory system is connected to the limbic system, which plays a key role in regulating mood and emotions.
organic, natural and wild-crafted essential oils in pure coconut oil base, bergamot, jasmine, frankincense, ylang ylang; flower essences of rock rose, clematis, impatiens, cherry plum, star of bethlehem, rosita; and turquoise elixir.
since 2007, we've dedicated ourselves to meticulously handcrafting our small-batch healing remedies in the heart of the san francisco bay area, using globally sourced organic and wild-crafted essential oils.
View full details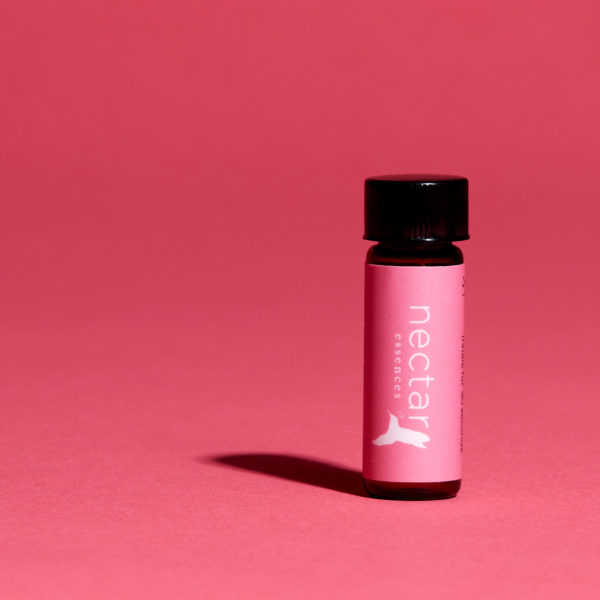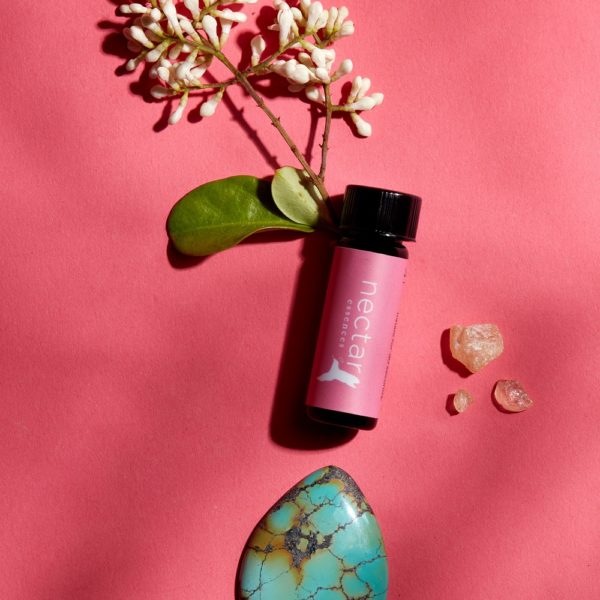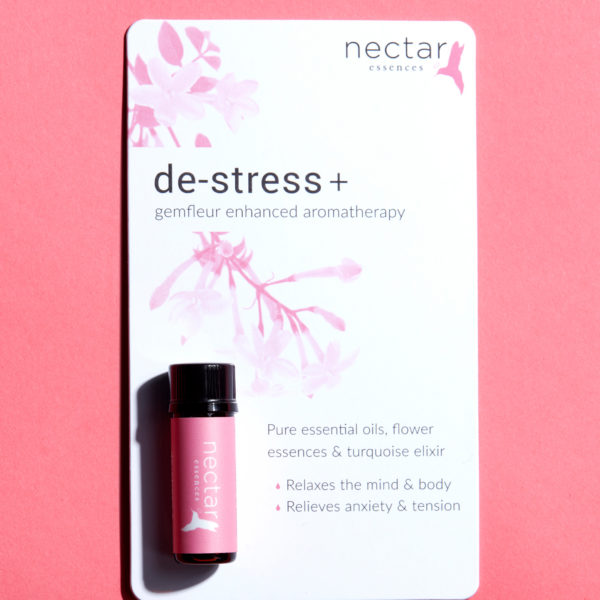 This is the best for destressing.
This is the best for destressing -- so great, in fact, that I pass it around to my college students before mid-terms when we discuss ways to combat stress and depression. After three years and 8 classes, I finally ran out and had to reorder. The students love it! Now I have tried energy, which is also very good... this lives in my bag all the time. Very sadly, I just gave my most recent bottle to a student who had survived a mass shooting in our area... I have a feeling I'll be ordering soon... thanks for this fabulous product!
I absolutely love this smell!! It's my favorite so far. This is a very small bottle but it's still lasted me for months. I don't use it every day, but I'll use it before (sometimes during) big meetings or if I feel extra stressed. I'll definitely use it before a presentation to leadership or a bigger group to help ground me.
I use a combo of this with calm+ and focus + for extra stressful days or when I get a migraine. Note that I'm writing this, I'm going to start using these more because I know they help me.