Regular price
$24
Sale price
$24
Unit price
per
Sale
SOLD
Holy Armor. If it goes around, it's not coming around to you.
Scent profile: citrus, spicy, green
Germ Infested Environments – To help protect yourself from exposure, inhale for 30 seconds prior to entering, and after leaving the environment.
Year Round Protection – Inhale daily for 30 seconds to boost your immunity year round. Repeated and consistent use improves results.
Periods of High Stress – There is a direct correlation between stress and lowered immunity. During periods of high stress, boost your immunity by inhaling for 30 seconds three times per day.
good for healthy | s.a.d | germy household | stuffy nose | stress
Breath: Place two drops in palms. Rub hands together. Cup hands over nose and mouth. Inhale deeply. Repeat for 30 seconds.
Body: Place three drops in palm. Massage around ankles and soles of feet.
View full details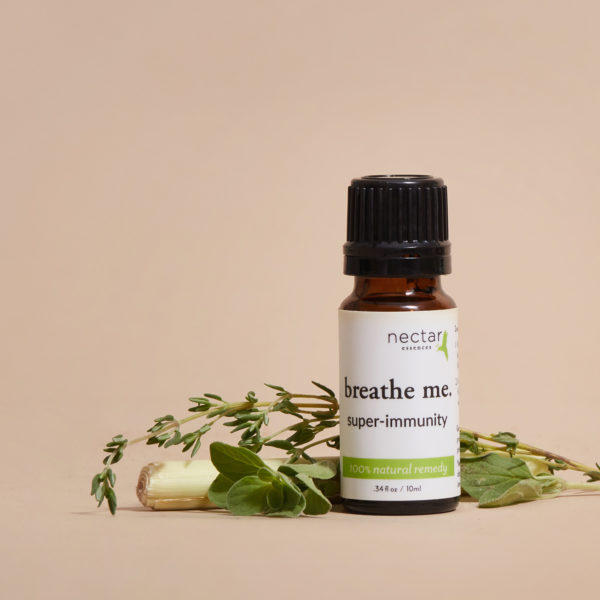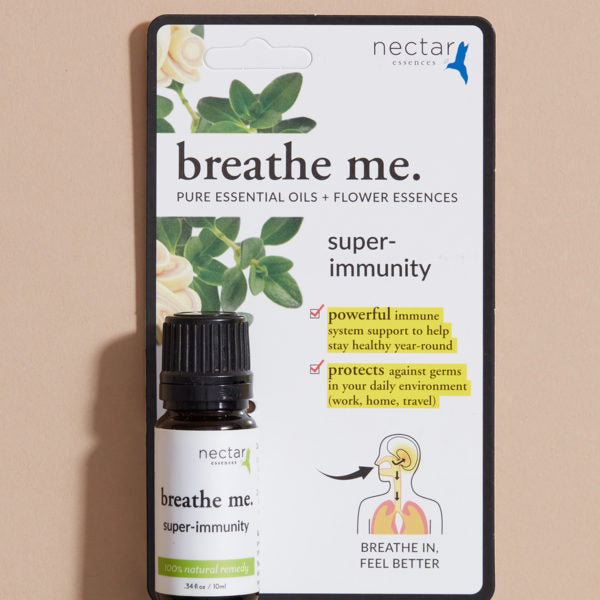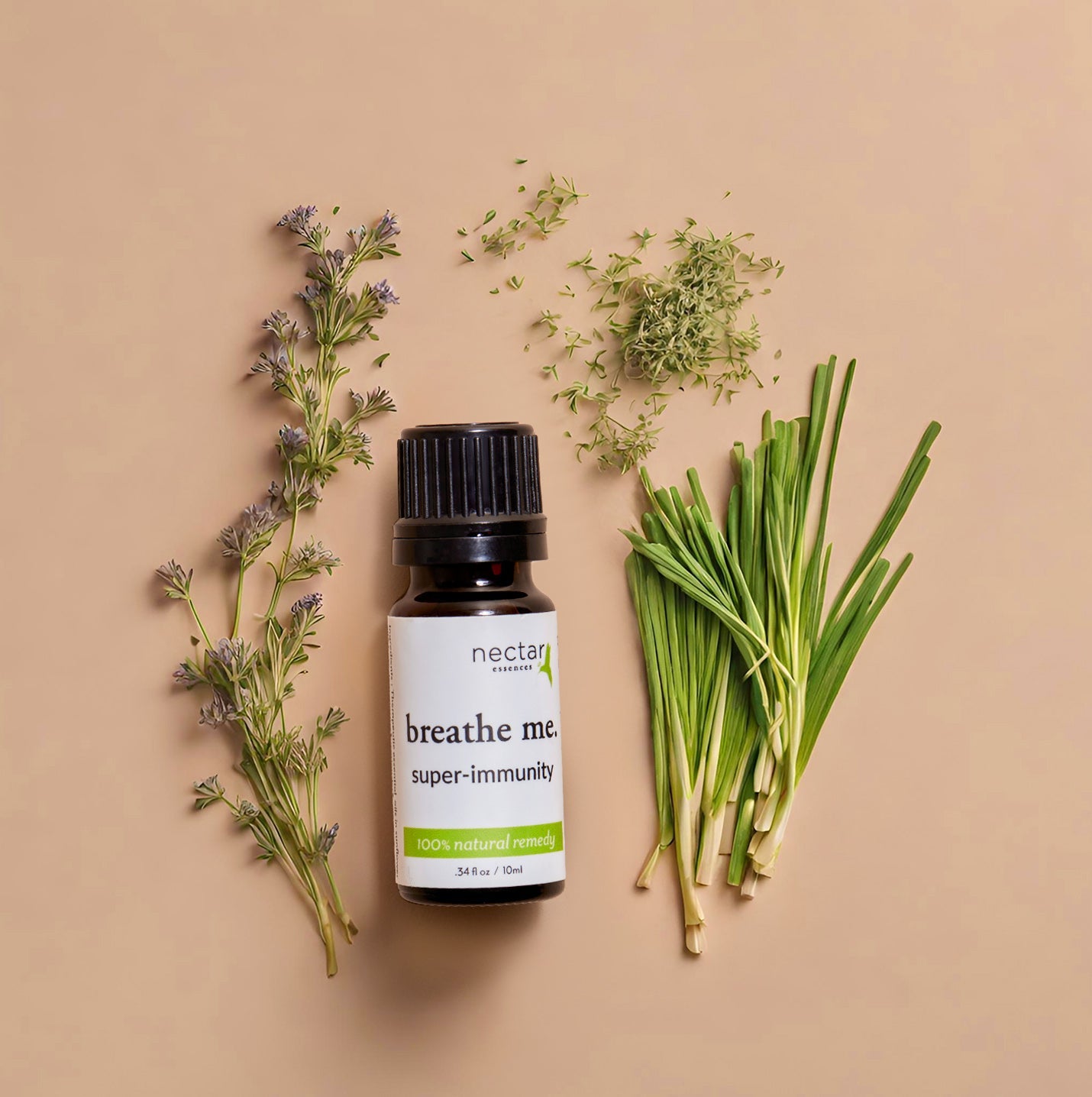 LOVE IT
Great product! I use it quite often, it clears my conjestion
BREATHING CONFIDENCE!
I first found Super Immunity in my Medical Center Gift Shop. I'm so happy I purchased it. It definitely aids me in staying healthy. I use it anytime and everytime I go out and am among people. Using it has kept me from getting sick. Don't leave home without it!
AMAZING!
I was introduced to Nectar Essences by my Bowen therapist Karen at Holistic Orthopedics. By far, my favorite is the Super Immunity, it has such a wonderful fragrance and most importantly, REALLY WORKS! My entire family is using it now, along with the Energy, Calm and Lavender, which are equally as good. I tend to get every cold and flu that's going around, but have seen a dramatic difference in my immunity since using Super Immunity topically, breathing and in the diffuser. Will be ordering more soon.
I AM THE HEALTHIEST I HAVE EVER BEEN!!
I use this product religiously and have not been sick during this crazy cold and flu season. I work in a school system and in Long/short term rehabilitation centers daily/ weekly. I swear by it. Thank you.
AMAZING
I have been using this for product for about 6 months and it has been very helpful. I work @ a hospital and as we all know is full of sick people or just full of germs. And I have made it through several rounds of my coworkers being sick and I'm still standing strong.