Regular price
$24
Sale price
$24
Unit price
per
Sale
SOLD
Genius in a bottle. Slay the day.
Scent profile: minty, citrus, clearing
Learning and Focus – To help boost concentration, comprehension and retention for a prolonged period, inhale for 30 seconds, repeating every half hour as needed.
Performance – Just before the presentation, test or event, rub one drop on temple, careful to avoid eyes.
good for concentration | performance | memory loss | nausea | headache | weight loss | fatigue
Breath: Place two drops in palms. Rub hands together. Cup hands over nose and mouth. Inhale deeply. Repeat for 30 seconds.
Body: Place three drops in palm. Massage onto temples, neck and shoulders. Take care to avoid eyes.
View full details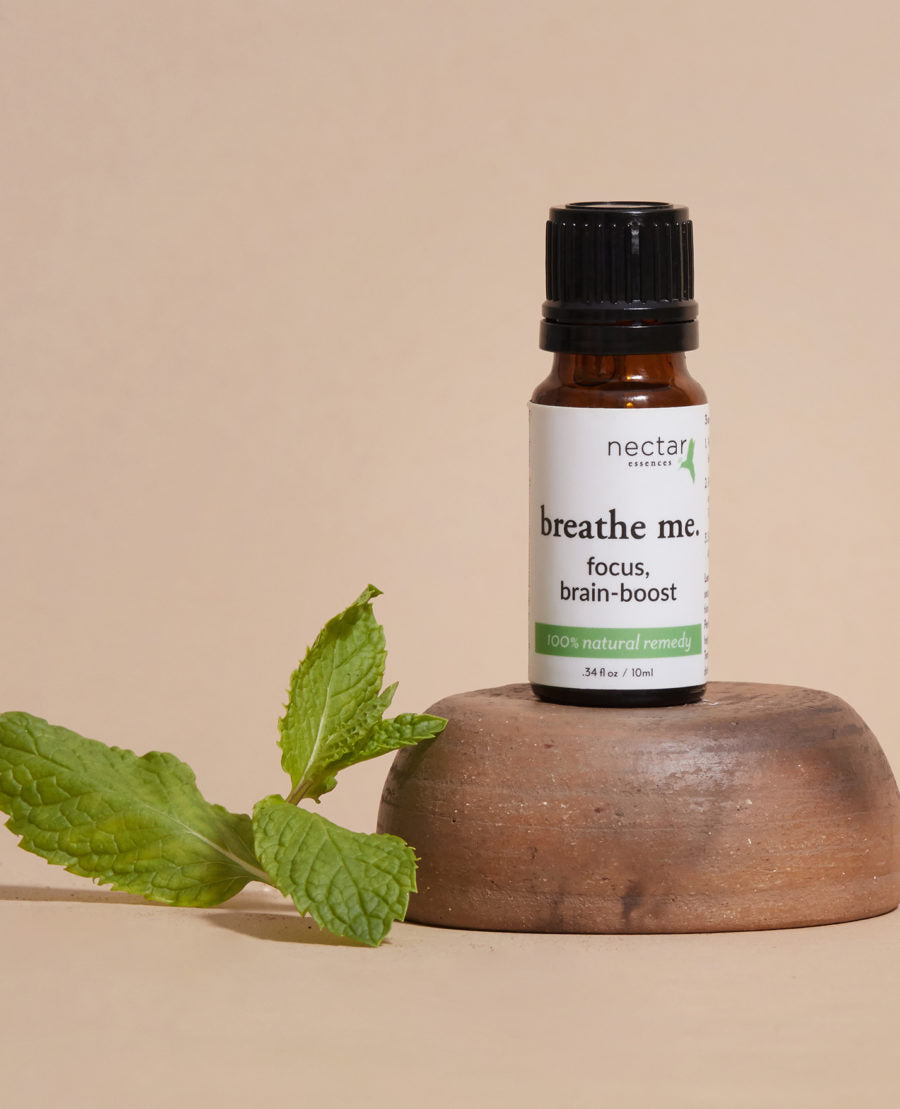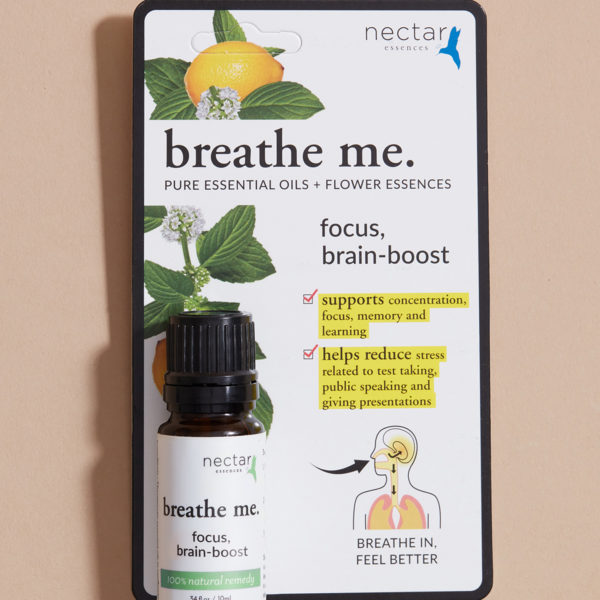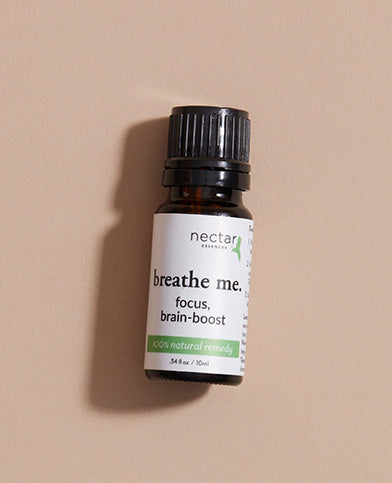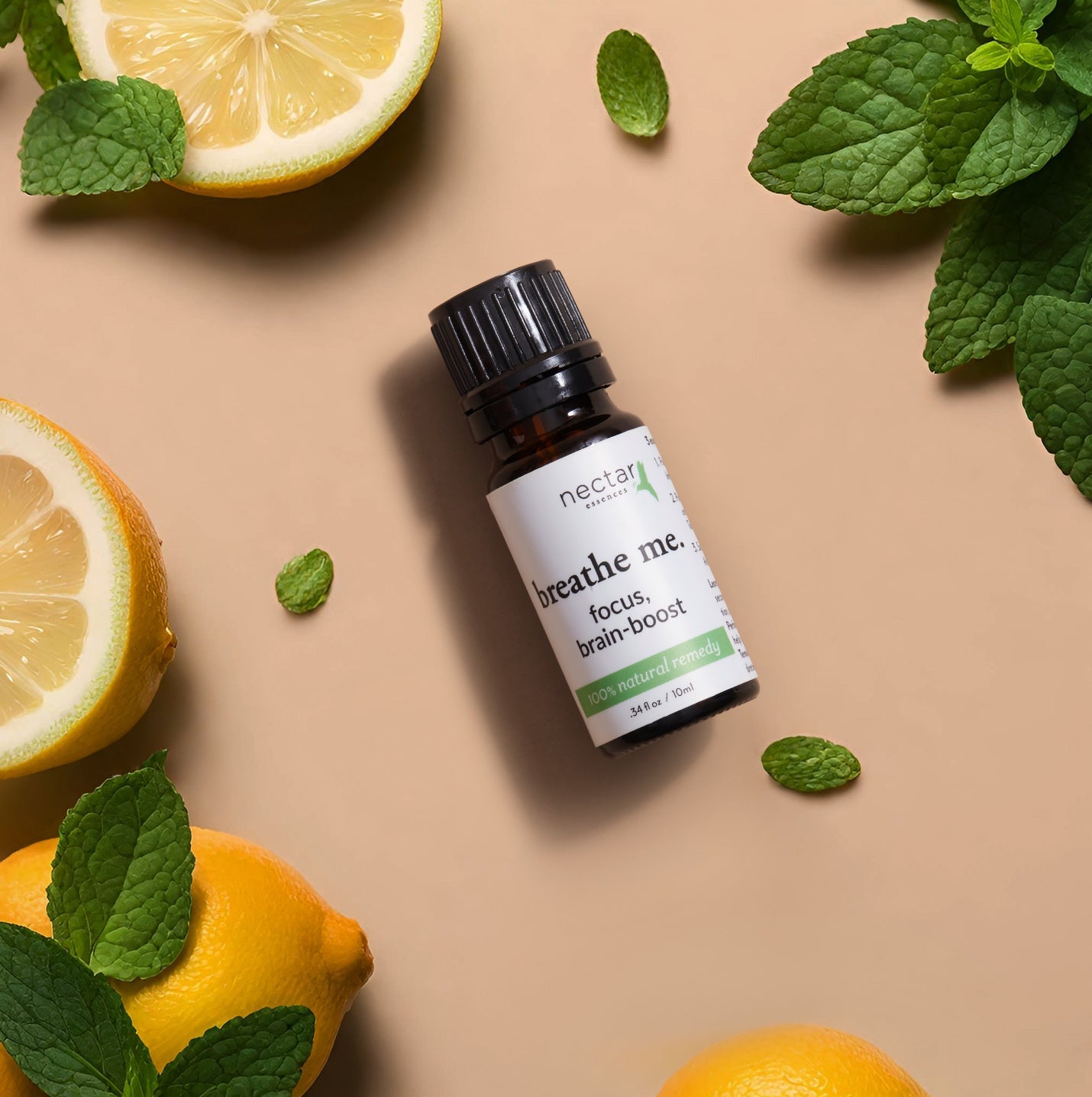 WOWZA!! AND BOOM!
Focus helps clear the cognitive cobwebs! As a new mom and a student I need help with focus and clarity more than ever. Thank you Nectar for formulating this blend for people like me who need the extra help and support just to have a clear head, and get things done. I used to be hooked on a ton of supplements that would help me focus, and still use some, but because of breastfeeding have had to limit myself. I don't have to limit aroma. Mommy brain be gone!!!
GREAT FOR MIGRAINE SUFFERERS
I suffer from debilitating migraines & no Rx medications had help. The Rx usually made me feel worse, so I decided to try something natural which wouldn't have the side effects that Rx's have. Using this product I was able to find relief & be able to function normally again.
HANGOVER HELPER
After celebrating my 40th birthday I went to work hungover and was wondering how on earth I was going to focus on the pile of work on my desk. 'Focus' to the rescue. Really was a lifesaver, helped me focus and concentrate on what I had to get done that day!
HELPS ME STAY FOCUSED AT WORK
I work on a trading desk and it so loud and so much is going on that I thought I would try a product like this to see if it helps with concentration and focus. I have only been using it for a few months but I am happy with the results!