Regular price
$150
Sale price
$150
Unit price
per
Sale
SOLD
Breath: Place two drops in palms. Rub hands together. Cup hands over nose and mouth. Inhale deeply. Repeat for 30 seconds.
Body: Place three drops in palm. Massage around ankles and soles of feet.
Bath: Place 20 drops in a warm bath. Soak for twenty minutes.
the relationship between the sense of smell and emotions is well-established in psychology and neuroscience. the olfactory system is connected to the limbic system, which plays a key role in regulating mood and emotions.
since 2007, we've dedicated ourselves to meticulously handcrafting our small-batch healing remedies in the heart of the san francisco bay area, using globally sourced organic and wild-crafted essential oils.
View full details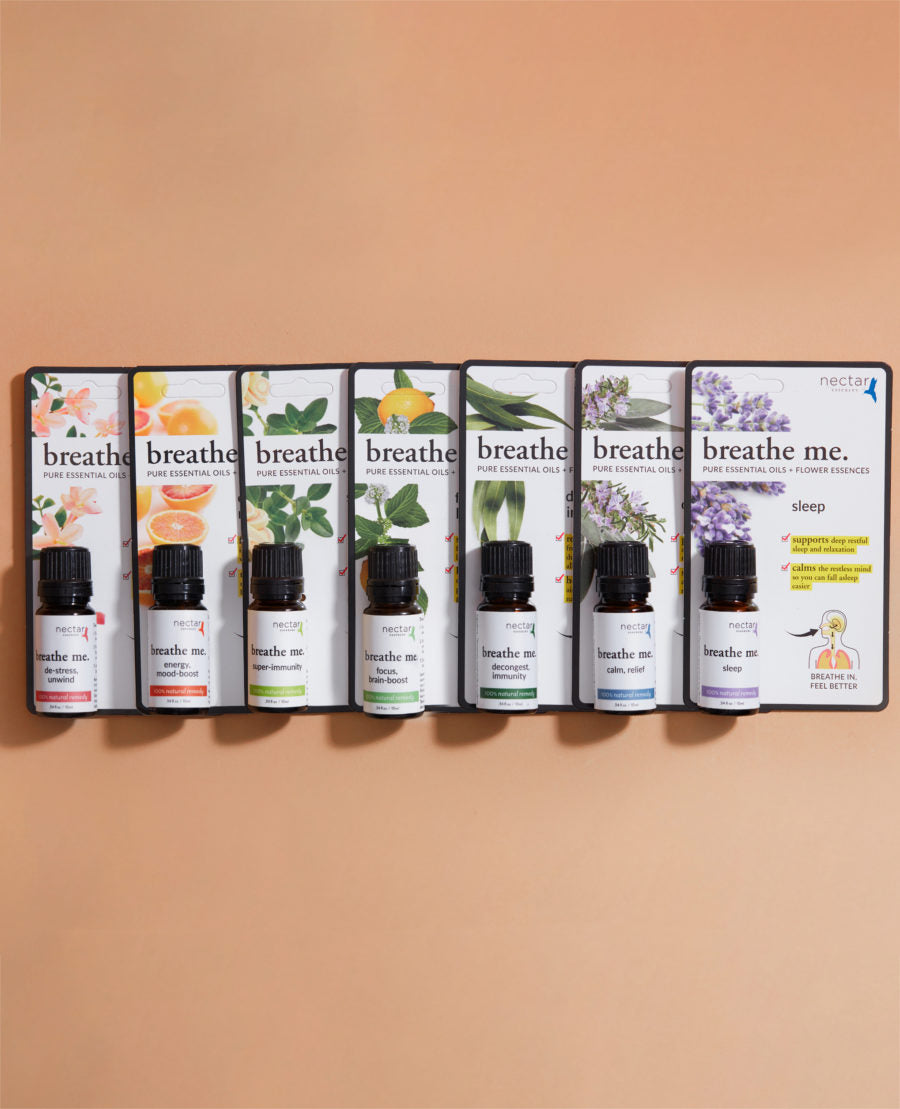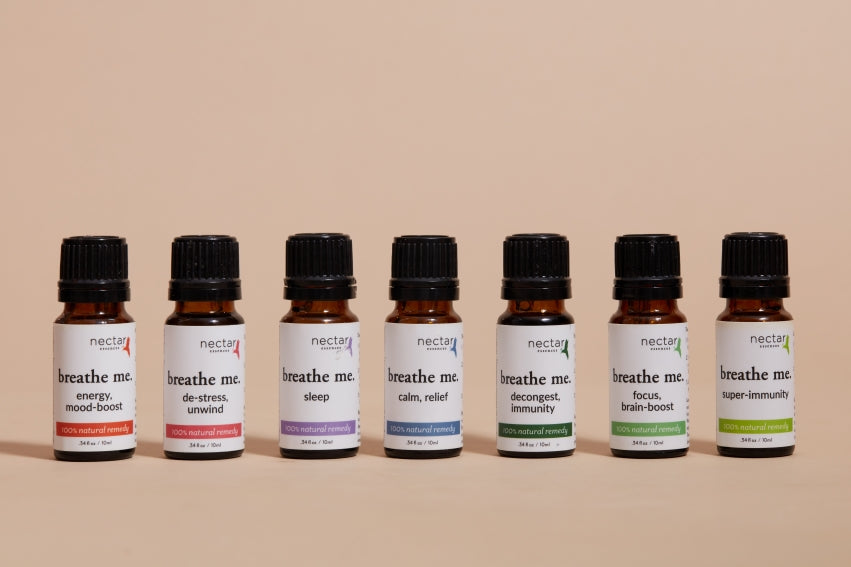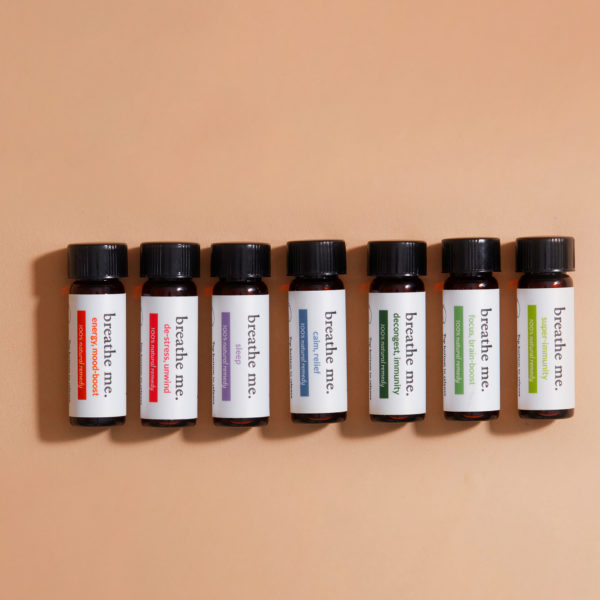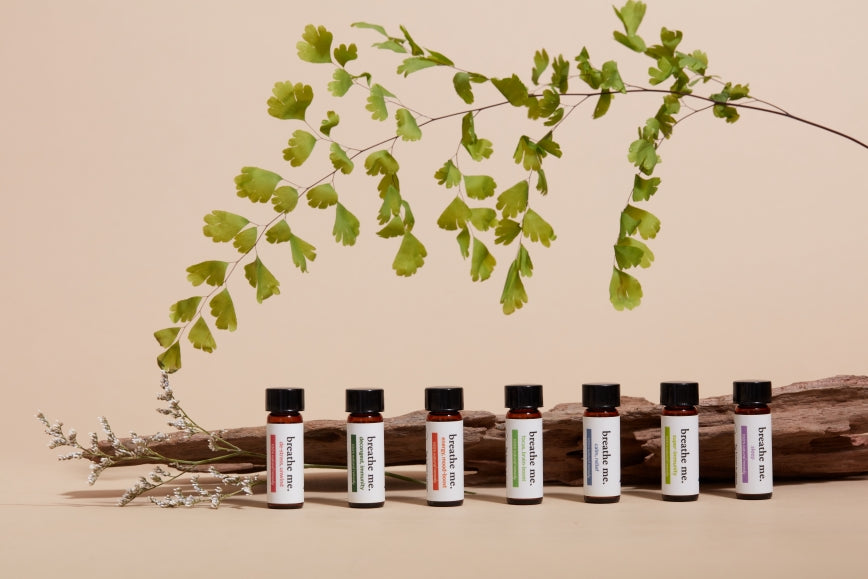 A must for your home medicine cabinet
I have bought three sets of breathe me (one for myself, one for my daughter-in-law, and one for my sister-in-law). I always order refills when I am running low. The only product I do not use is Sleep. (I am naturally a sound sleeper). You will not be disappointed in the others. I have experienced really good (and fast) results on them all.
I have used these products for years.
I love these products! I use them for various reasons, I combine the focus brain-boost with calm, relief for headaches. I will reach for that before any pills and it smells beautiful! They help me relax and get a handle on the pain. The decongest, immunity is a daily...helps with allergies. dust and congestion. The de-stress, unwind I use daily as well especially great before sleeping or any important tasks. The smell is awesome. My autistic grandkids like it too. When I'm under the weather I'll mix super immunity with any of them or use alone. I use sleep every night and like to mix it with calm, relief.
if you use a sleep mask and have any stress from grinding your teeth it corrected that for me. No more nightguard and my teeth moved back in place. The citrus smell of energy, mood-boost is great in the morning! I love the glass dropper bottles that keep the integrity of the product intact.
I have used these products for years. Everything I have tried from Nectar Essences is good quality and the customer service is top notch.
These are my absolute FAVORITE essential oils, they always work. Customer service is also excellent, and people like Jenny are the reason I love to support small businesses<3
LOVE THESE
These essential oils are my favorites. Among them, my absolute favorites are Sleep and Super Immunity, because they actually WORK! The Super Immunity made me feel much better when I caught a cold, and recovered super quick. The Sleep is the best for before bedtime. It puts you in Sleep mode immediately.
LOVE THIS WHOLE KIT!
We use and love the Sleep and Focus remedies. Now I'm so excited to have all of them! I've played around a lot of other essential oils, but I really love the combinations that Nectar offers. My nose is very sensitive to artificial perfumes and scents — and I find these to be really pleasing.