Regular price
$24
Sale price
$24
Unit price
per
Sale
SOLD
Mystic Caffeine. Slog, fog, agog and grog buster.
Scent profile: citrus, bright, refreshing
Low Energy – To restore energy reserves whenever you feel fatigued, inhale for 30 seconds. To start your day fresh and energized, inhale or rub on ankles and feet when you wake up.
Mood Boost – To give yourself an emotional lift and improve mood and motivation, inhale for 30 seconds whenever needed.
good for energy | sadness | ppd | sad | weight loss | fatigue
Breath: Place two drops in palms. Rub hands together. Cup hands over nose and mouth. Inhale deeply. Repeat for 30 seconds.
Body: Place three drops in palm. Massage around ankles and soles of feet.
Bath: Place 20 drops in a warm bath. Soak for twenty minutes.
View full details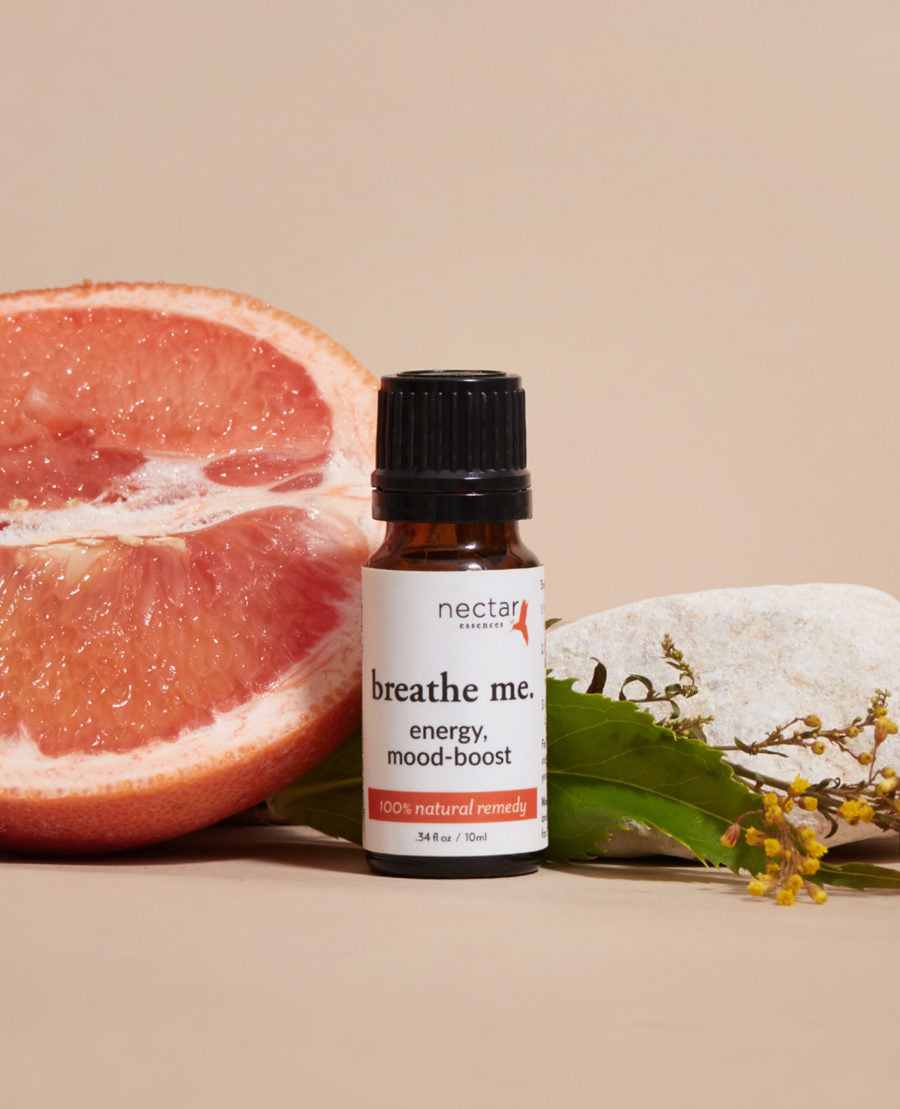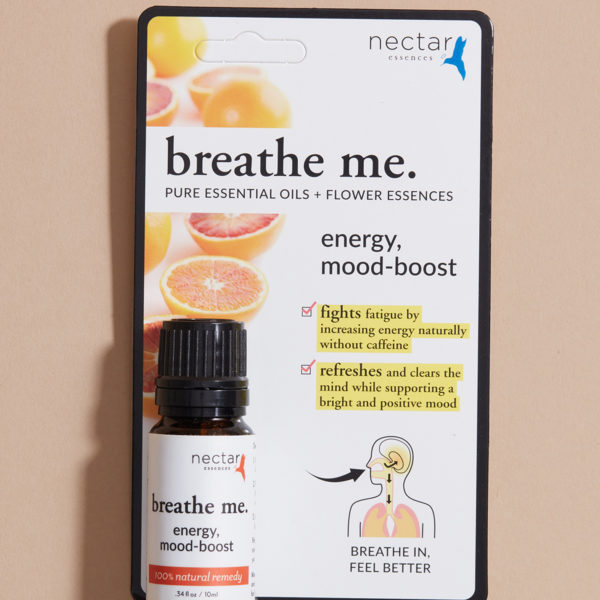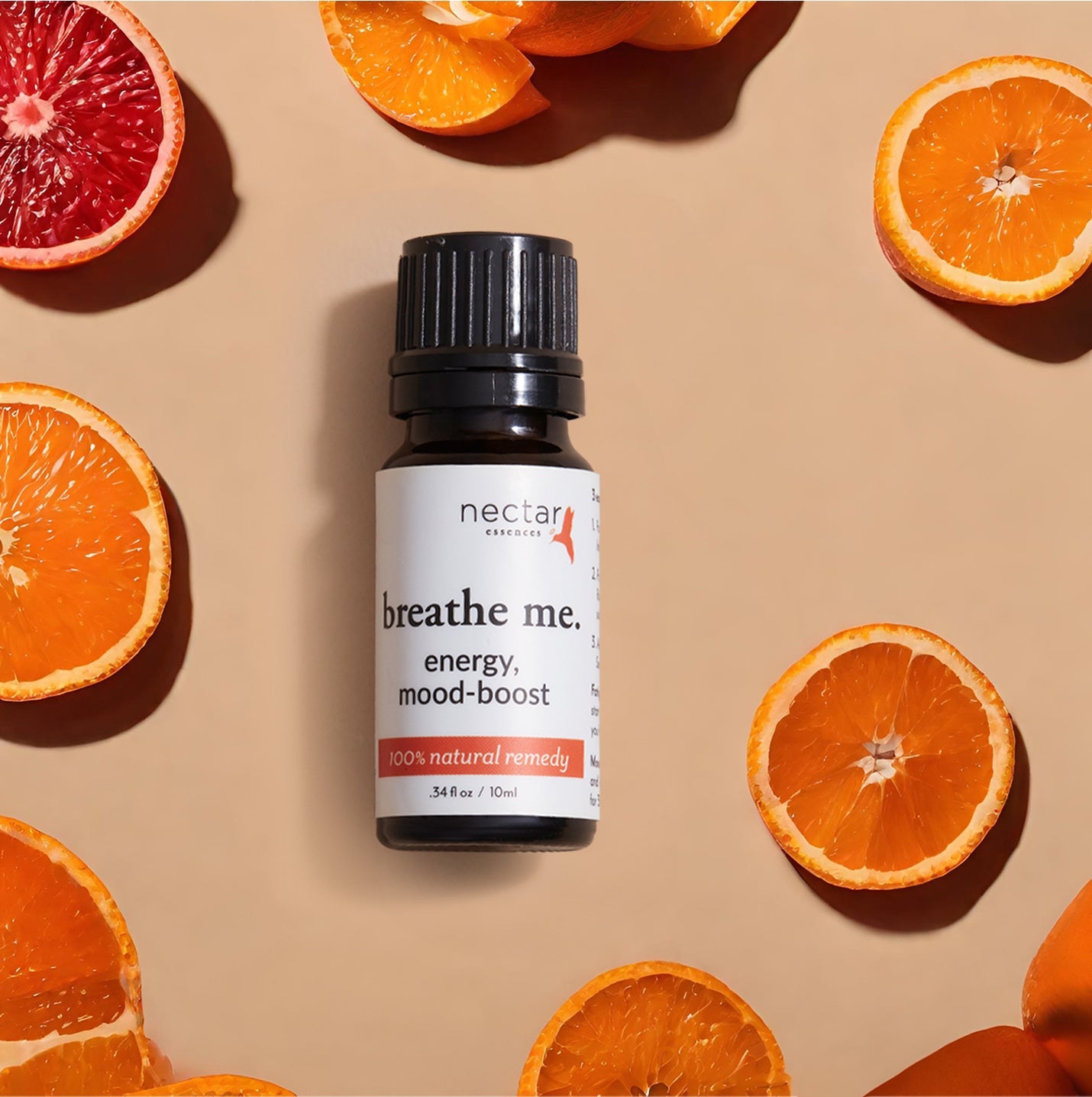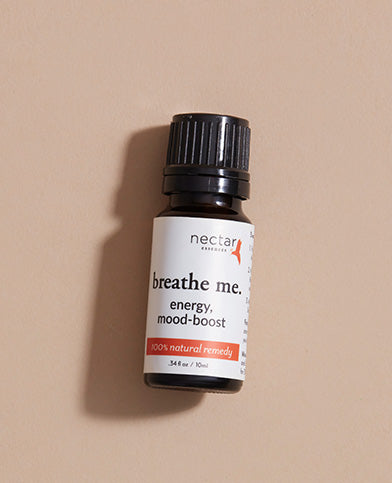 It is now morning and wakey! wakey! time. I start my days with energy boost and brain focus. While inhaling, I think about how beautiful the world is and how blessed we all are to be in it. Such positivity sets up my day and expectations. By the time I am through inhaling, I feel absolutely charged as in: Look out world! Here I come!
THE SCENT OF WONDERFUL
I have a bottle of energy mood boost at my desk and when I need a moment to recharge from the stresses of my day, I reach for it and inhale the revitalizing scent of citrus. Love this stuff, works wonders for invigorating the senses.
BRIGHTENS MY DAY
I keep Energy Mood boost by my front door and use it every time I leave my apartment. Its is a great pick me up and gets me ready to start my day. I have several Nectar essences essential oils strategically placed throughout my apartment to use as needed. Energy Mood Boost by my front door, Sleep by my bed, and Immunity with the rest of my daily vitamins. I have loved everyone of them!!
LIKE A DOSE OF SUNSHINE
When I'm feeling fatigued or having a hard time feeling awake in the morning, a few sniffs is all I need. I also use it when I feel a little emotionally drained, it's like a dose of sunshine. It smells so good, I have a hard time putting the bottle down.
GREAT START FOR THE DAY!
I just started to cut coffee as part of my morning ritual AGAIN. This time around I have the help of Energy and it is working far! I use it right after I shower in the morning and it just helps me wake up, feel alert and ready to tackle the day.