Regular price
Sale price
$20
Unit price
per
Sale
SOLD
Deep peace. Liberate with our herbaceous formula of detoxifying pure, mineral-rich pink Himalayan salts and healing flower essences.
Bath: Pour 3-5oz of salts into a warm or hot bath and soak for at least twenty minutes.
Ingredients: Pink Himalayan salt, therapeutic essential oils including rosmarinus officinalis (rosemary)◆, sage officinalis (sage)◆, cupressus sempervirens (cypress)◆, lavandula angustifolia (lavender)◆, citrus aurantium amara (petitgrain sur fleurs), citrus reticulata (red mandarin)◆; flower essences of vernonia escorpioides (asteraceae), agrimonia eupatoria (agrimony), castanea sativa (sweet chestnut), aqua petra (rock water), piper gaudichaudianum (pepper). ◆ORGANIC INGREDIENT
View full details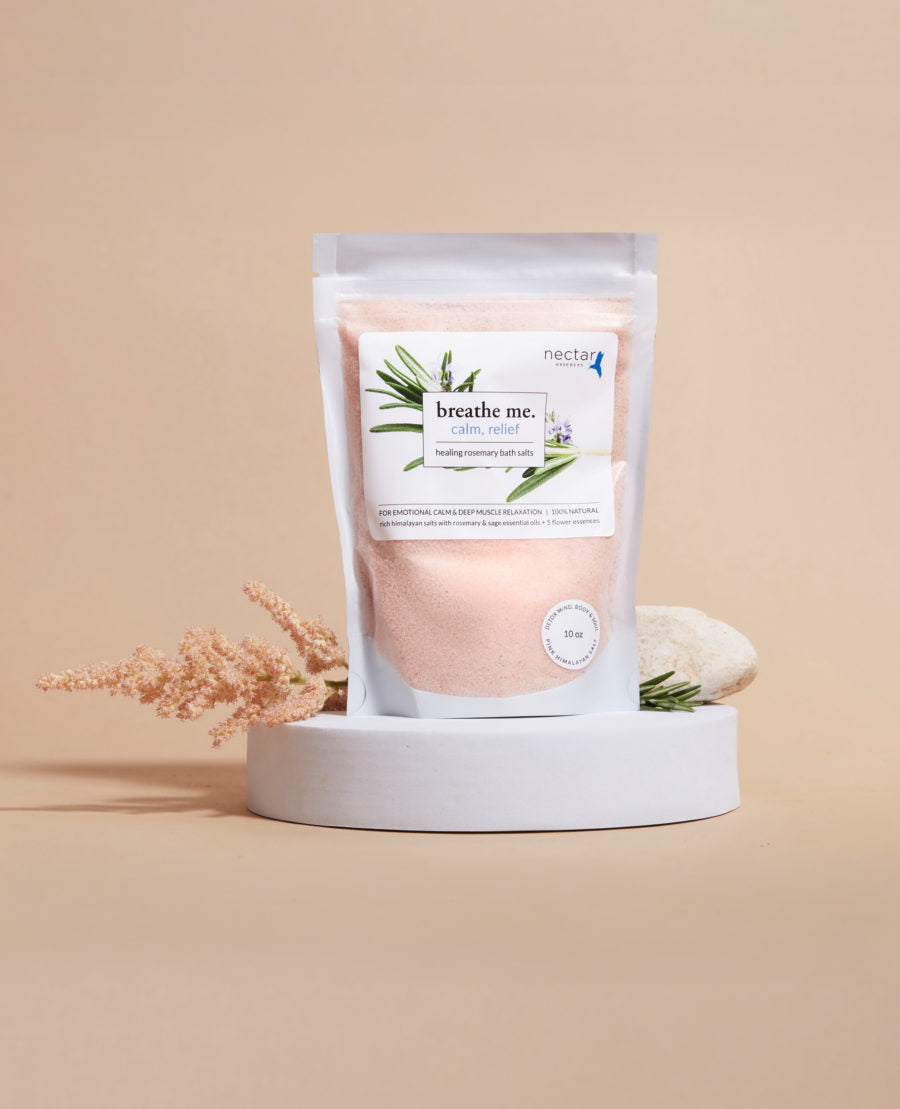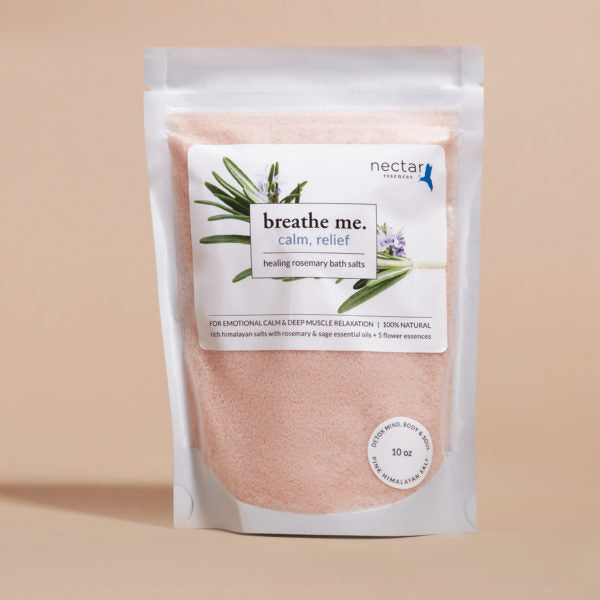 MOST RELAXING
This is the MOST relaxing combination of smells I have ever come across. Once I added these salts to my bath, I remembered to breathe and was instantly relaxed. Cal, relief is now my favorite bath salts. And I want to give them to everyone I know. Jenny, thank you so much for recommending these!!!!!
ADDICTED
I feel so relaxed when I use these bath salts. I am completely hooked.