Regular price
Sale price
$48
Unit price
per
Sale
SOLD
this anti-aging hydrating body oil is charged with pink tourmaline gem elixir. it delivers glowing, ageless skin and awakens warrior strength to express your true self. jasmine is a superb remedy for relieving stress and for lifting mood.
4 oz bottle
Formulated with super-food raspberry seed oil, a super-food miracle oil, Jasmine+ boosts collagen and elastin for firmer skin.
This formula fights age spots, wrinkles, premature aging, crepey skin, eczema, and psoriasis. This lightweight oil easily absorbs into the skin to keep you hydrated all day.
Jasmine sambac oil, which comes from the night-blooming variety of jasmine, has a delicate floral scent and naturally increases elasticity.
Anoint your skin with loving intention. Use as a daily moisturizer. Apply pre-shower (or) Rub into dry skin and remove excess oil with a warm towel (or) Add one pump into your bath.
Raspberry seed oil, MCT oil, chia seed oil◆, sunflower oil◆, pumpkin seed oil◆, rice bran oil, flax oil◆, sesame seed oil◆, jasmine sambac essential oil, vitamin e oil, proprietary blend of flower essences and gem elixirs. ◆organic ingredient
since 2007, we've dedicated ourselves to meticulously handcrafting our small-batch healing remedies in the heart of the san francisco bay area, using globally sourced organic and wild-crafted essential oils.
View full details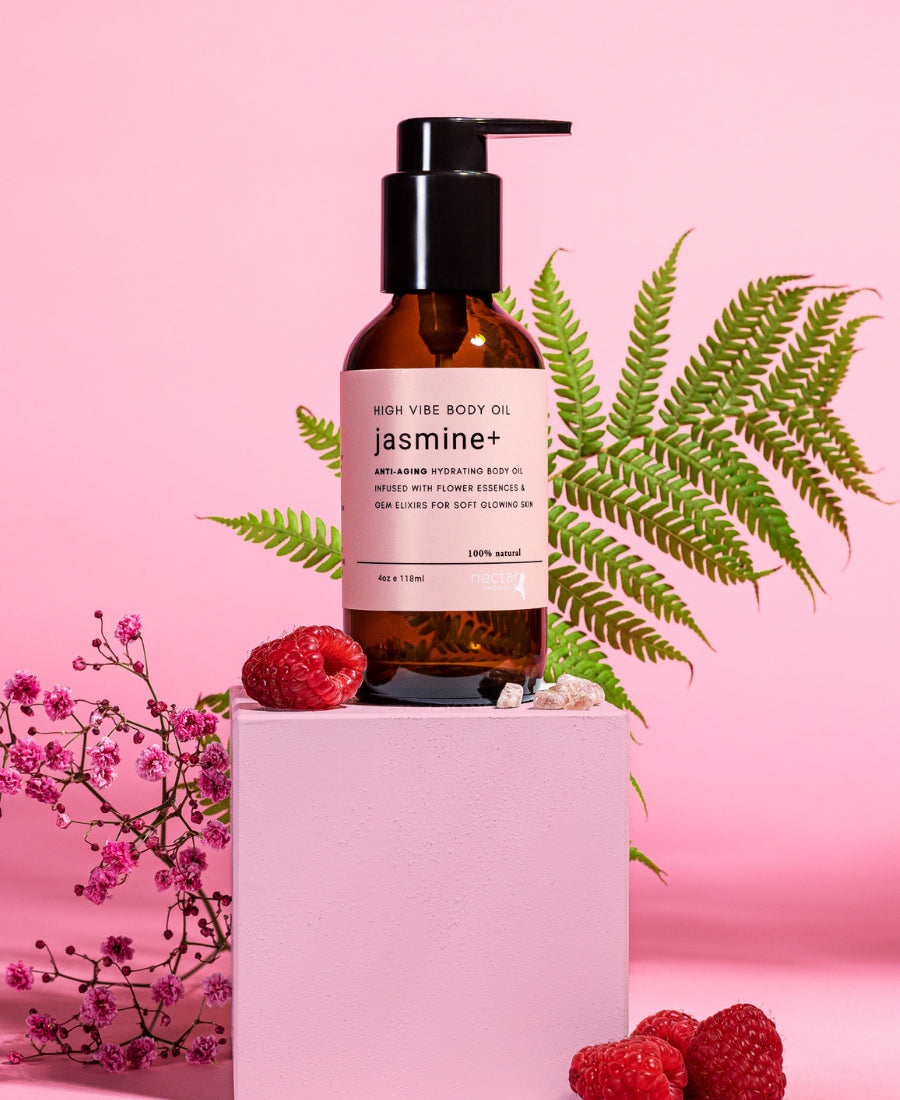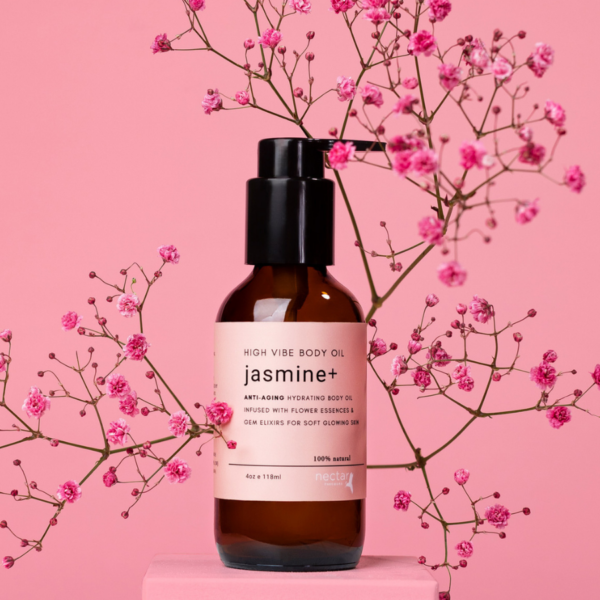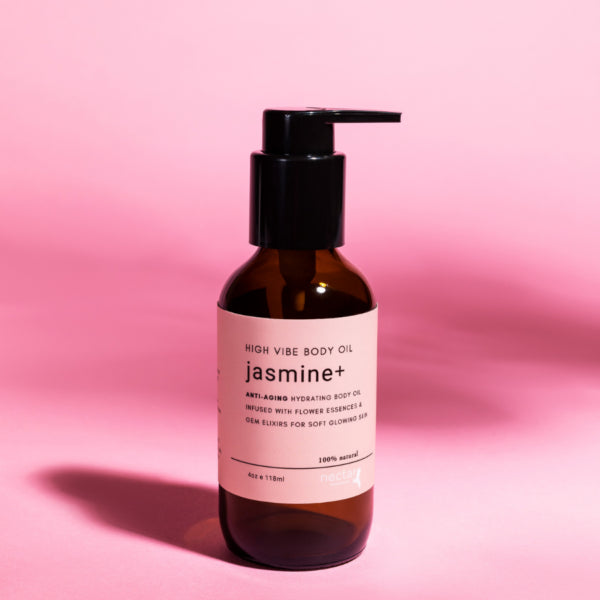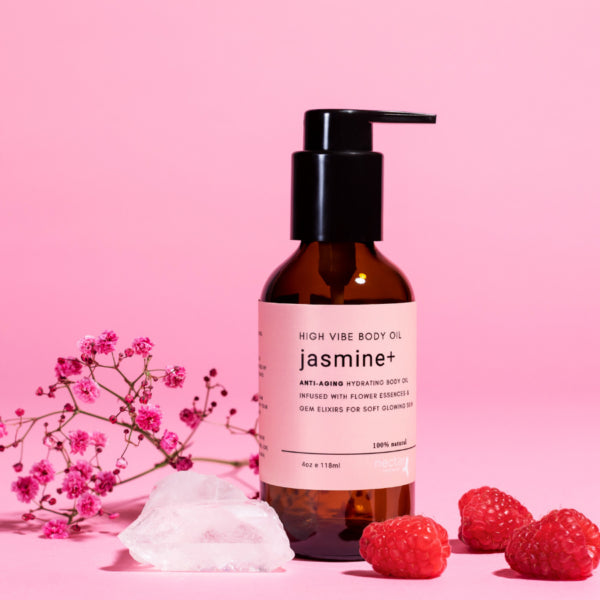 Jasmine Body Oil
As someone who grew up around lots of Jasmine flowers, I have searched far and wide to find Jasmine oil. I am so grateful to Nectar Essence for producing the Jasmine Body Oil. I have used this product for a about a year and am so impressed with the scent and the feeling that this oil leave my body feeling!