Regular price
Sale price
$28
Unit price
per
Sale
SOLD
Infused with soothing lavender, woody rosemary, and bright bergamot, this versatile aromatherapy spray both supports creative flow and promotes dreamy relaxation and deep sleep.
What it does: The essence of peyote cactus flower connects you to divine light, while fluorite gem elixir helps to induce sleep and lucid dreams. Spritz around your body or your room to create a restful vibes.
Make it a part of your bedtime ritual for an aromatic turn down. Mist your pillow, sheets, and room. If you are a creator, musician, writer, or artist wishing to tap into your flow state, mist Dream+ to enhance your creativity.
Our High-vibe plant-based aromas are combined with healing gemstones and are like reiki in a bottle. Holistic Therapy, check.
Aqua, organic cane alcohol, organic lavender essential oil, rosemary essential oil, bergamot essential oil, fluorite gem elixir, peyote cactus flower essence (no mescaline in this product).
since 2007, we've been handcrafting our small-batch healing remedies in our san francisco bay area studio using organic & wild-crafted essential oils from around the world.
View full details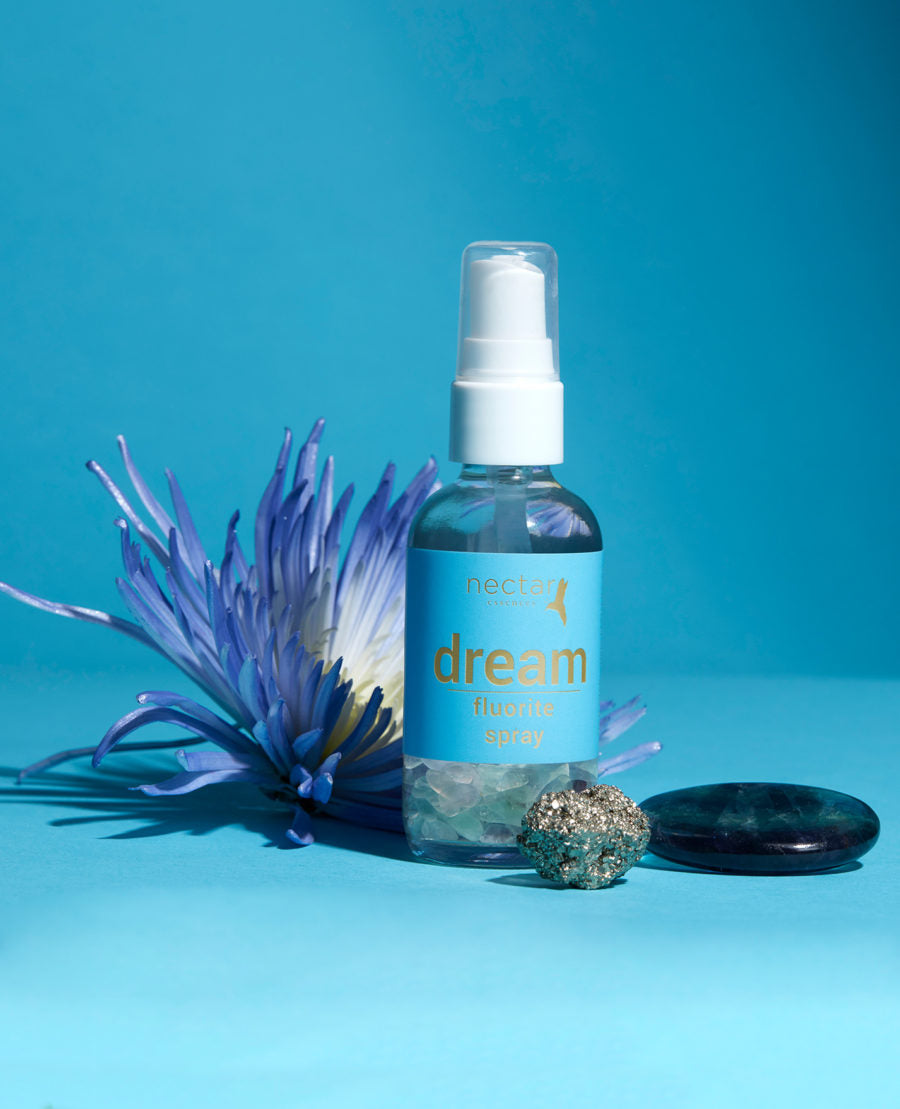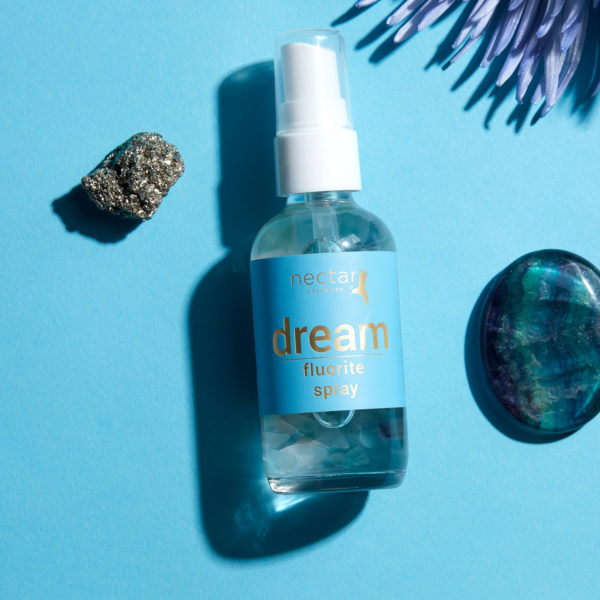 I highly recommend it.
Dream Flouite spray has become part of my family's nightly bedtime routine. I've been using it for months to wind down and make my room a relaxing, sleep haven. When my 7-yr old twins discovered its "magical" calming powers and the word "dream" on the label, my bottle got commandeered and turned into "monster spray." Three sprays in the air and one on the pillow and we're settled in for the night, keeping only the good dreams in for a full night's rest. Smells dreamy, works like a charm. I highly recommend it for everyone!