Regular price
Sale price
$28
Unit price
per
Sale
SOLD
Next to Godliness. The powerful antimicrobial action of the oils supports your immune system by protecting against circulating viruses, bacteria, mold and fungi. Diffusing also benefits respiratory health and encourages relaxation and stress relief. And your space will smell like a dewy veldt, after a spring rain.
Scent profile: spice, fruity, warming, water
diffusing essential oils promotes relaxation, reduces stress, purifies the air with natural antibacterial properties, and enhances mood and cognitive function, contributing to overall wellness.
since 2007, we've dedicated ourselves to meticulously handcrafting our small-batch healing remedies in the heart of the san francisco bay area, using globally sourced organic and wild-crafted essential oils.
Therapeutic grade essential oils of star anise (illicium verum), blood orange (citrus sinensis), ruby red grapefruit (citrus paradisi), ylang ylang (cananga odorata) eucalyptus (eucalyptus globulus), proprietary blend of flower essences, love.
View full details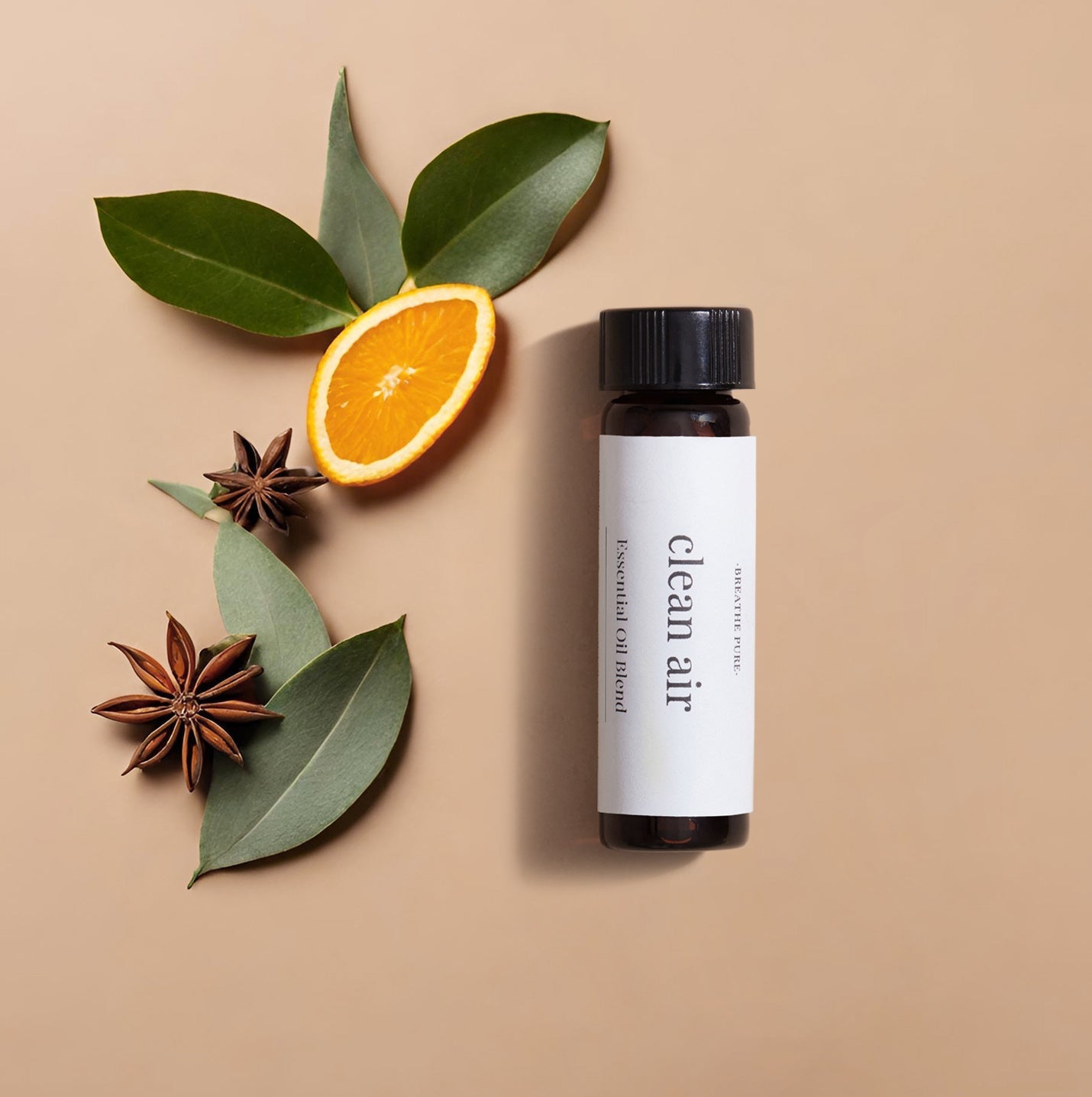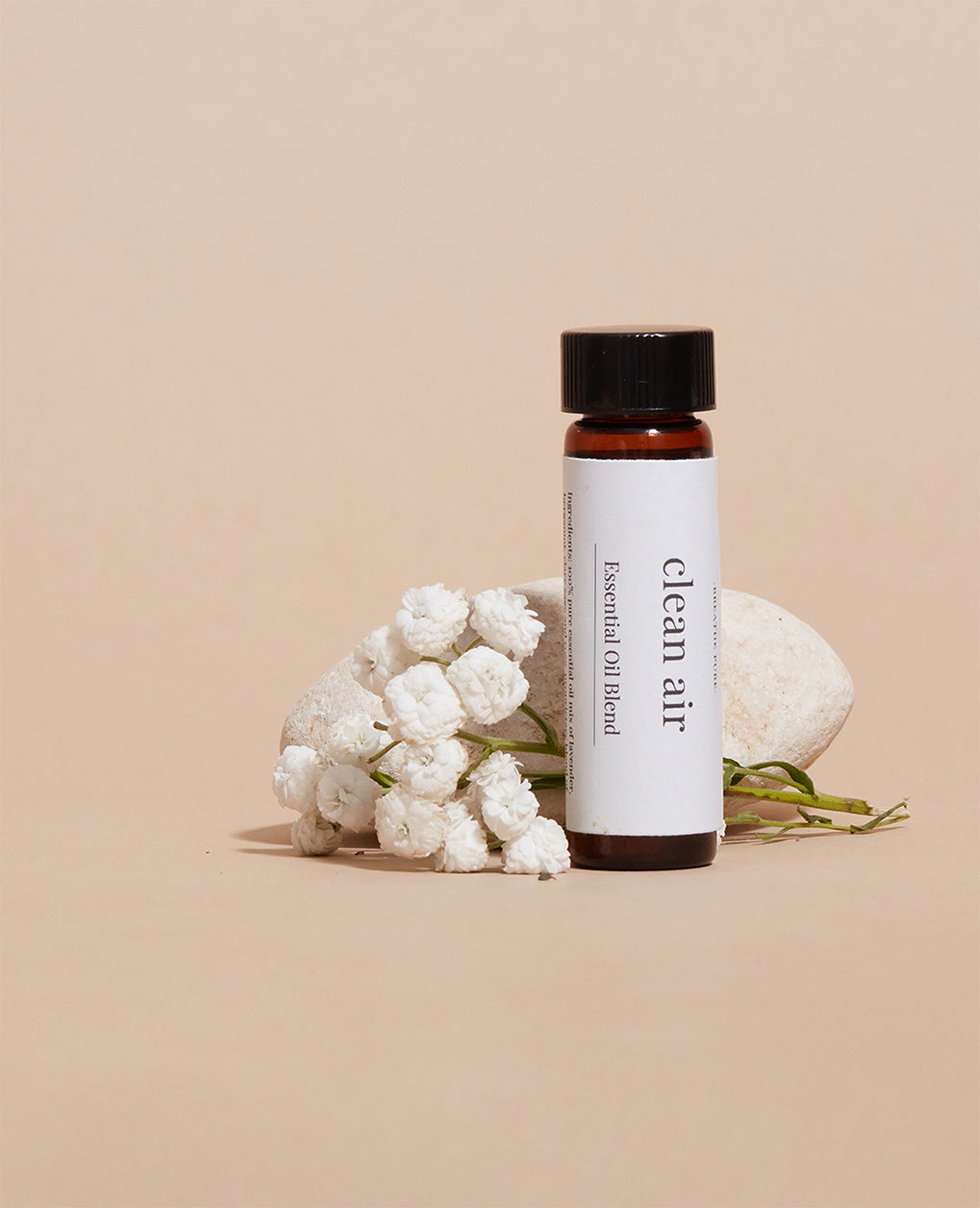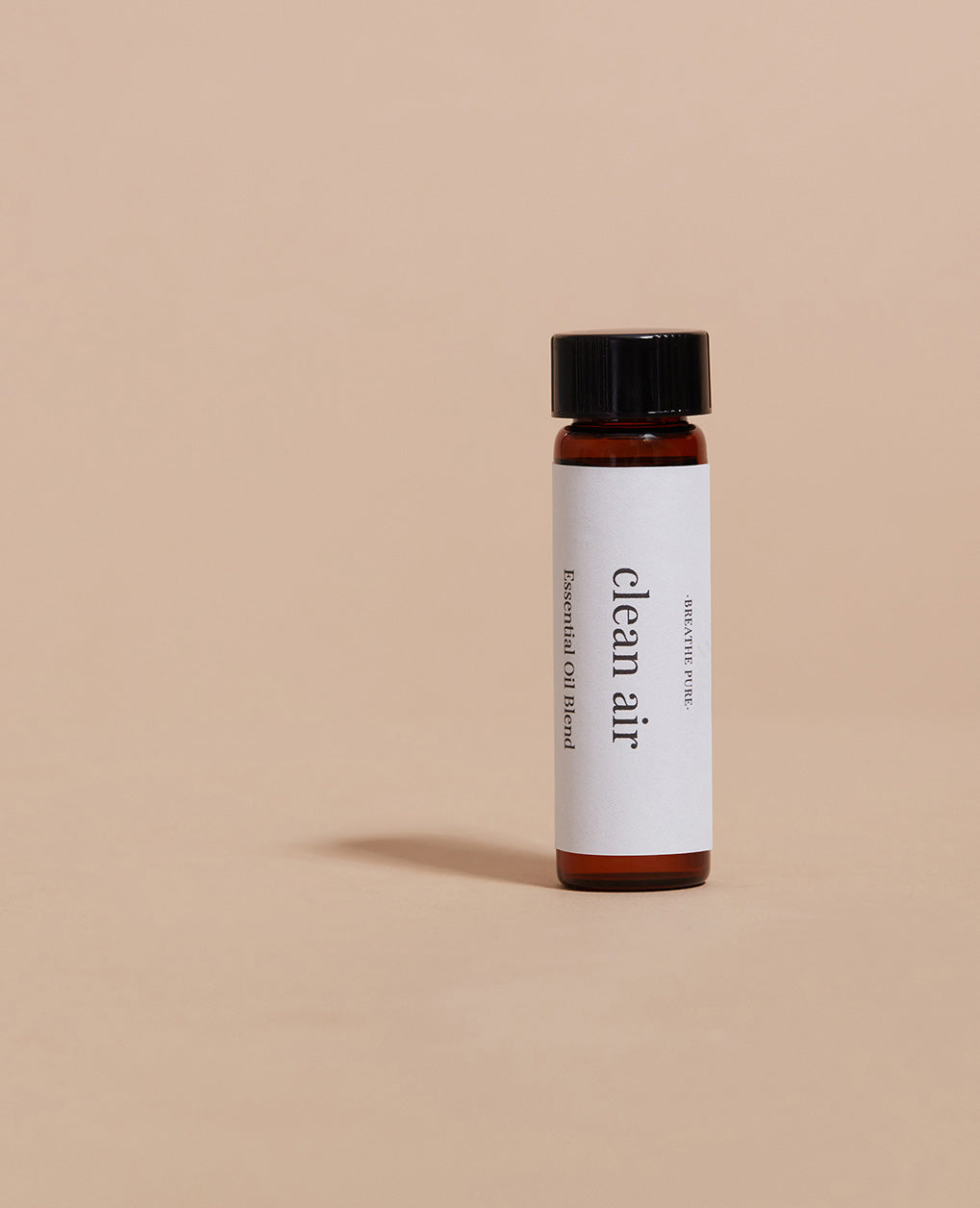 Nice, fresh, clean smell for the house! Awesome product!
ALWAYS FRESH!
We use this essence every day and true to its name it keeps the room feeling fresh and clean in spite of some of our better efforts to the contrary.
HOUSE SMELLS CLEAN
I wanted something that would help with pet odors and also keep us healthy. It really clears the air of pet odors which is no easy feat as we have 3 dogs and a cat. And since using it noone has gotten sick in our household.
DAILY USE!
Not to be coy, but we have a daily ritual that produces some rather unpleasant odors. This Clean Air diffuser oil hold the line and leaves us to enjoy the space in spite of the offense.
SMELLS GOOD AND OUR HOUSE NO LONGER SMELLS LIKE DOGS!
We started diffusing this and now when our friends come over they tell us the house no longer smells like dogs. Grateful for that and the fact it smells nice.